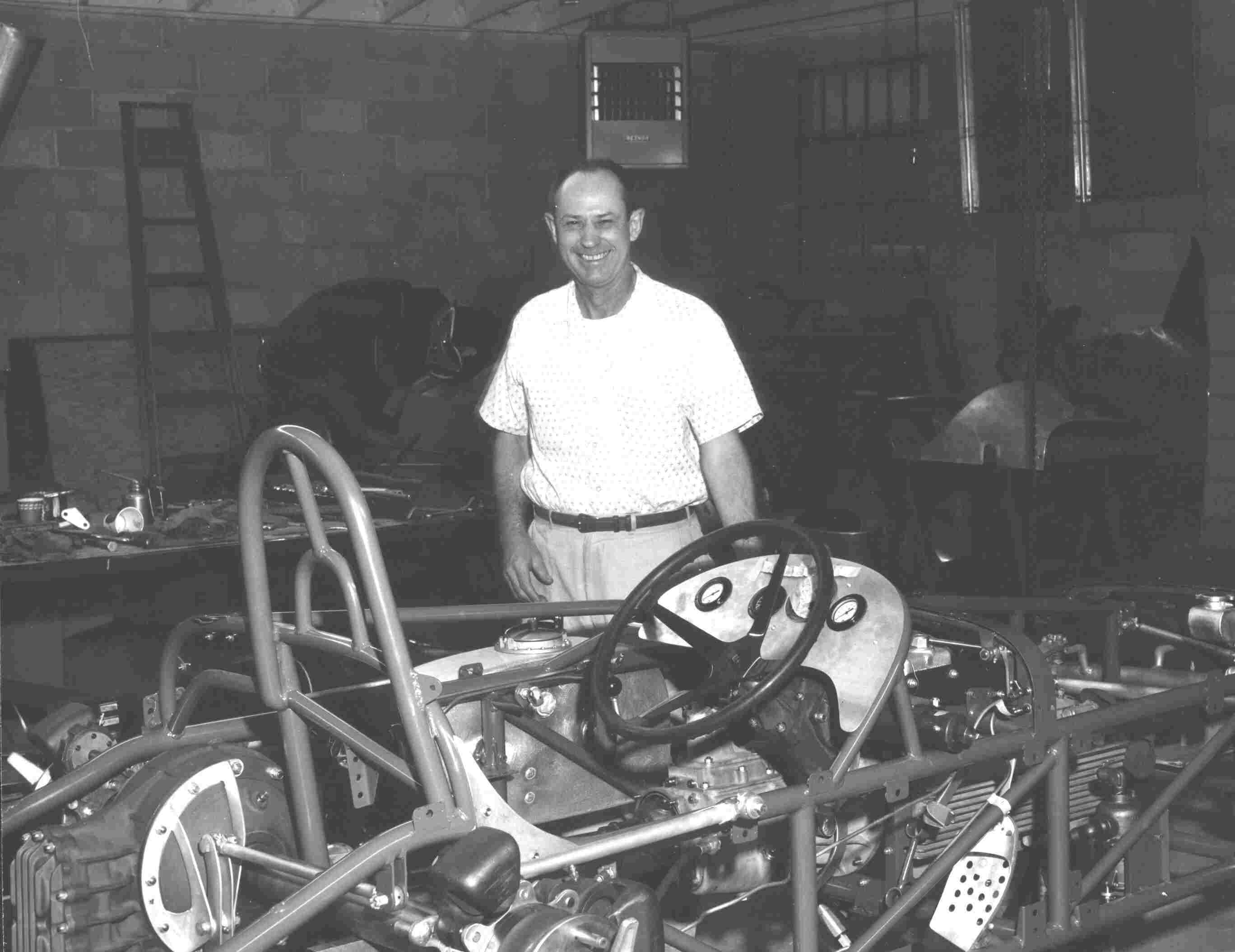 Quincy David Epperly, 87 passed away at home in Paso Robles Ca. on

Jan. 7, 2001. He was born Mar. 3, 1913, in Floyd Va. to John Wesley and Iowa Texas Epperly. After completing a correspondence course in "Theory of Aircraft Construction", Quin moved to Southern Ca. in 1940 to work for Lockheed and Pacific Airmotive. During the war, he joined the Coast Gaurd reserve to spend evenings after-work on watch at the Wilmington Coast Guard Patrol Base. In the late 40's, he went to work for Frank Kurtis building racing car bodies; this led to a life-long career in the racing business.

During the mid 50's Quin opened his own shop where he designed and built many top finishing Indy roadsters. He also built the body for the first "Spirit of America" land speed record car with the operation running out of his shop in Gardena Ca. For the past 30 years he repaired both current and historical (old junk) racing engine blocks from the world over. His last major project was to complete the body restoration of his own Demler Special #99 in 1998. The Demler car had finished second in the 1958 Indianapolis 500.

Quin was an Indy 500 Old Timers member and past President of the Gardena Rotary club. Quincy will be missed by the many friends he made everywhere he went in life. A Celebration of that Life will be held at The Temple, 320 Sherwood in Paso Robles Ca. at 2:00PM on Saturday, February 10th.

Survivors: Sons, John Edwin and David Elliott, Daughter-in-law Lynne Ann, Grand-daughters Christie Lynne, Nicole Lynne, all of Southern Ca., and sisters India, Ocie, and Geneva of Floyd Co., Va. In lieu of flowers, charitable donations may be made in the name of Quincy D. Epperly.